Blog
Industry Week: What Goes into a Good Statement of Work?
| &nbsp
What Goes into a Good Statement of Work?
https://www.industryweek.com/operations/article/21243615/every-automation-project-needs-a-good-statement-of-work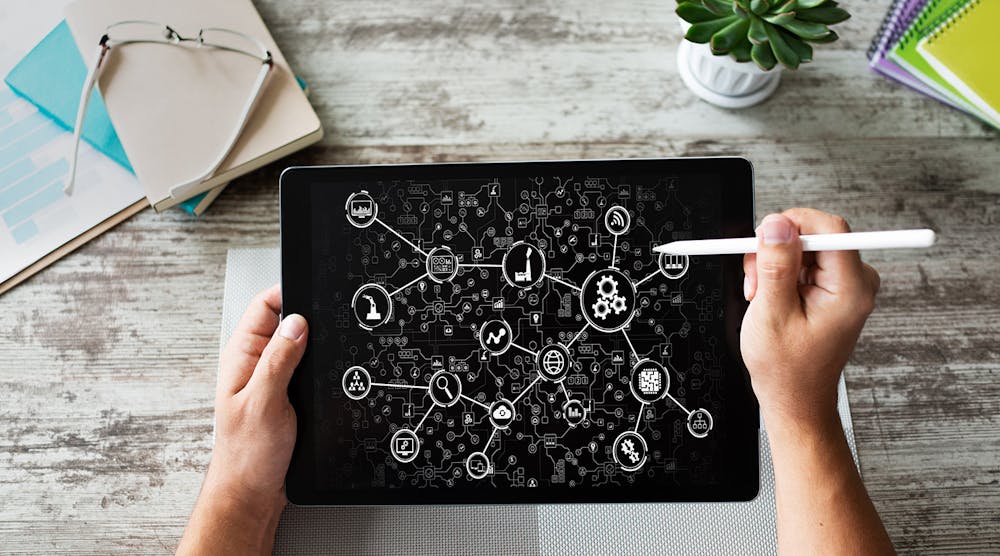 Every automation project should be clear about processes, constraints and expectations from the very beginning.
As labor shortages increase in manufacturing, so has the push to automate. Manufacturers typically identify areas for potential upgrades, then communicate their requirements in a statement of work (SOW) document to vendors to calculate the costs and benefits. Often, however, project risks go unidentified in the quoting phase.
The statement of work drives the vendors' understanding of the project expectations, and thus has a significant impact on the quality of the project that is delivered months, or in some cases years, down  the line. A well-crafted SOW gives vendors a good understanding of system process and constraints from the very beginning and communicates exactly what is expected.
Crafting a Good Statement of Work
Whether the statement is a Word document or a PowerPoint deck—avoid an email-based statement, as it is difficult to update and track information exchange—giving attention to these seven areas will limit risk from the get-go and set the project on track for success.
Project Overview
This section should include background information on the part or assembly that the line produces and an overview of the project and a description of the production-line segment that will be addressed. It should also include some context for the project, describing the challenges faced with current process/tooling.
This information will help both the production team and the vendors get a solid understanding of the production processes and the reasoning behind the upgrades. In turn, it results in greater ownership and effort from vendors.
Project Objective
In this section, address why the process is being upgraded: for instance, to increase throughput, to reallocate/reduce labor, to minimize quality issues, etc. Clarity here keeps the end goal in focus and ensures both parties are aligned toward the same objectives.
Sequence of Operations
Share the current state of operations, including cycle time and sequence, and what you expect those metrics to be after the completed project. Stipulate what operational procedures are acceptable for the project and specify how many different part variants need to be processed through the sequence. Define the equipment that will be provided and what the vendors are responsible for providing for this project.
Clearly defining the current state of process, and then contrasting it with the future state gives all parties a very clear understanding of what exactly in the process needs to change or needs to be upgraded. Doing so gives the vendor subject matter experts room to brainstorm solutions that could have a drastic impact on the outcome of the project.
Project and Equipment Requirements
While defining the performance and quality requirements is key to project success, other requirements play a huge role in determining the cost of project delivery. Clearly defining the expectations for cycle time, material handling, product changeover tooling, operator interfaces, equipment specifications (PLC, robot, actuators, controls brands, etc.), expected deliverables (installation/commissioning, drawing sets, PLC programs, spare parts, etc.) warranty requirements, and payment terms, to name a few, enables the vendors to correctly asses the costs associated with the project, and minimizes the likelihood of incurring unforeseen expenses (change orders) late into project execution.
For example, if controls equipment requirements are left undefined, a vendor might assume Brand A as the requirement, while another vendor might assume Brand B—leading to potentially very different project costs. This makes vendor selection overly complex. Laying all of this out up front saves a lot of back and forth between the responsible continuous improvement team and the vendors.
Factory Acceptance Test (FAT) Criteria
Depending on the project and criteria, FAT can stretch anywhere from less than a day to weeks at a time. Common testing criteria include doing a dry run (with no production parts) to ensure the sequence of operations is followed correctly, a runoff (usually defined as a set number of parts or minutes of testing), cycle time adherence and testing of safety circuits. A rule of thumb is to include testing for any major processes that pertain to the project.
Establishing these expectations early sets the standard for all vendors and makes comparing different quotes easy.
Supplier Acceptance Test Criteria
Since project success is ultimately defined on the production floor, it is of utmost importance to clearly define the standards that will be used to test and buy-off the equipment after installation on  the factory floor. SAT criteria are similar to those for FAT, with the exception that the test will occur on the production floor.
Labor costs for on-site testing and buy-off can quickly pile up, so clearly communicating these requirements to the vendors up front will help prevent any surprise change orders associated with implementation of the equipment in production.
Sharing Pictures, Video and Relevant Drawings
Centralized sharing of documents, pictures, videos and relevant 2D or 3D CAD files can save a lot of repetitive back and forth between multiple vendors.
The recommended way to share all relevant project information is to create a folder using a cloud storage service such as OneDrive, Dropbox, Box, Google Drive, etc. and share the folder link with the vendor. This allows for automatic delivery of new information to all parties when new information is added to the folder.
Some companies do their statement of work in-house, while others seek out third-party experts. Eckhart, for instance, can send an engineering team to the production floor to vet out viable automation upgrades, and craft an effective SOW that the customer owns and can share with their vendors.
Initiating efforts to upgrade a production line can be a drawn- out process, and following these steps might seem like adding more to the pile of work. However, taking deliberate steps when vetting possible upgrades will set the project up for success right from the beginning. With a clear understanding of the scope and expectations, both the continuous improvement team and the vendors become much better equipped to identify and mitigate project risks  early on, ensuring a successful and cost effective transformation towards automation.
Parth Koshti is a Business Development Engineer at Eckhart, an Industry 4.0 solutions provider, that supports some of the largest manufacturing operations in the world.